When you play hard, your sporting goods equipment takes a beating. John's offers maintenance and repair services that will extend the life of your equipment.
Our services include baseball and softball glove lacing, restringing and re-gripping handles of tennis and racquetball racquets, and sharpening of figure and ice hockey skates.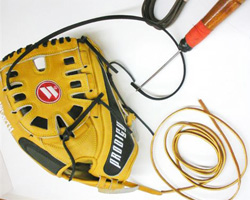 Baseball & Softball Glove Lacing Services
Your cherished glove is still good! Our lacing services allow you to keep that favorite, broken-in glove a little longer. We provide lacing of both baseball and softball gloves.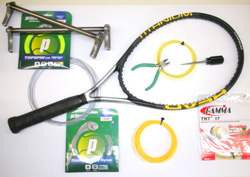 Racquet Stringing and Handle Grips
Over time, your tennis and racquetball racquets need a few repairs. It's not uncommon to break a string when you play intensively. Bring in your racquet for restringing and grip replacement. We'll have you back on the court in no time.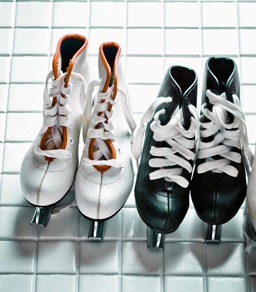 Skate Sharpening
Regular sharpening of your skates will help you to skate faster and with more precision. Bring your skates in during our regular store hours and we can usually have them sharpened and ready for pick up in about one hour. Prices for skate sharpening services are as follows: 
Hockey or Figure Skates, $10.00 per pair
Goalie Skates, $12 per pair